International Cooperations
Corresponding to its statute, the European Institute for intercultural and interreligious Research recognizes itself as an international network for questions on migration and integration. It builds different cooperations in various regions.
Thus, our institute collaborates for example with the research platform "Religon and Transformation in Cotemporary European Society" at the University of Vienna and the Pluralism Project at Harvard University in Boston.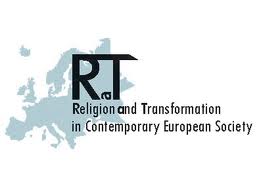 Furthermore, our institute is engaged in a Grundtvig Learning Partnership for intercultural for teaching of values ("INTERKULT") in Germany, Italy, Liechtenstein, Austria, Rumania and the Czech Republic. 

Our joint completion project "GESWAND – Erwachsenenbildung für demographisch, kulturell, religiös sich wandelnde Gesellschaften in Europa" from 2012 to 2014 was approved in Brussels. Therefore we could continue working on the project in Germany, Liechtenstein and Austria successfully.

Concerning the new EU-programme ErasmusPlus we have had the chance to realize two projects of our own – "Community Education" (CE) as well as "Religiöse Bildung und interkulturelles Lernen" (RBIKL) both for three years (2014-2017) and together with different partners from Ankara to Brussels. In 2016/17 we have cooperated with SIPCC and our common ErasmusPlusProject concerning actual questions of integration und migration in Europe as well. So we are able to develop our learning results within the European network.
In October 2018 our institute finally has signed an aggreement to help to prepare a sustainable cooperation with the LMU in Munich.
Regarding to our collaboration in the domain of research and teaching, we are dedicated to regular evaluations that meet European standards of quality management. The same applies to the Gender Equality Strategy of the European Commission.